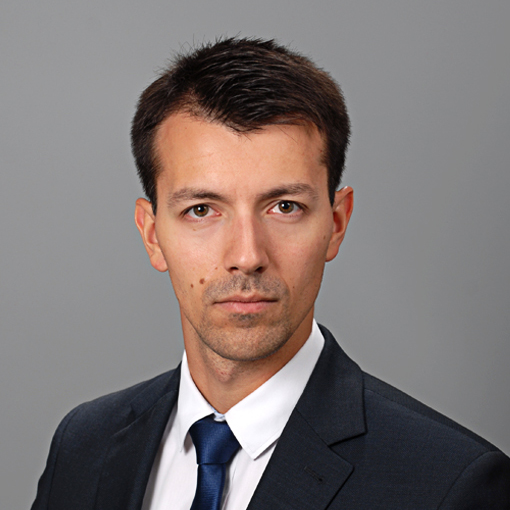 Łukasz Jankowski, advocate, specializes in projects of optimizing legal solutions with respect to trading contracts. She handles construction processes and their arrangement, both in terms of investors, general contractors and sub-contractors. Apart from drafting contracts and providing ongoing legal service, he also seeks administrative decisions (building permits, planning permissions, environmental decisions). 
A lion's share of his professional work focuses on servicing waste management entities, including waste management permit seeking. He represents entities in their interation with supervision and control authorities. He drafts trading contracts for business entities as well as providing ongoing legal service to them. 
He has gained his professional experience, by, among others, running civil court disputes and penal cases in law firms in the Wielkopolska region.
He sits on the Supervisory Board of Fundacja Przymierze (Przymierze Foundation) and writes articles for the Przegląd Komunalny monthly.
Łukasz Jankowski is a graduate of the Law and Administration Faculty at the Adam Mickiewicz University in Poznań. In 2016, he completed his advocate legal training and got registered at the District Bar Association in Poznań. He is a member of the Wielkopolska Bar Association in Poznań.
In his free time he enjoys role-playing games and strategic games as well as ballroom dance. He is also a cinema lover.
News
Kancelaria Sobczyńscy Adwokaci law firm has provided a comprehensive legal service for the residential-commercial investment "Fyrtel Wilda" – a modern townhouse located at ul. Sikorskiego in Poznań. As part of its advisory, the law firm handled the purchase of …
FSG Prawo (Sobczyńscy Adwokaci) law firm of Poznań advised a private investor in the sale of logistic park Logistic City near Łódź in Piotrków Trybunalski. The center encompasses warehouse halls of 135 000 sq meters. The center extension investment …