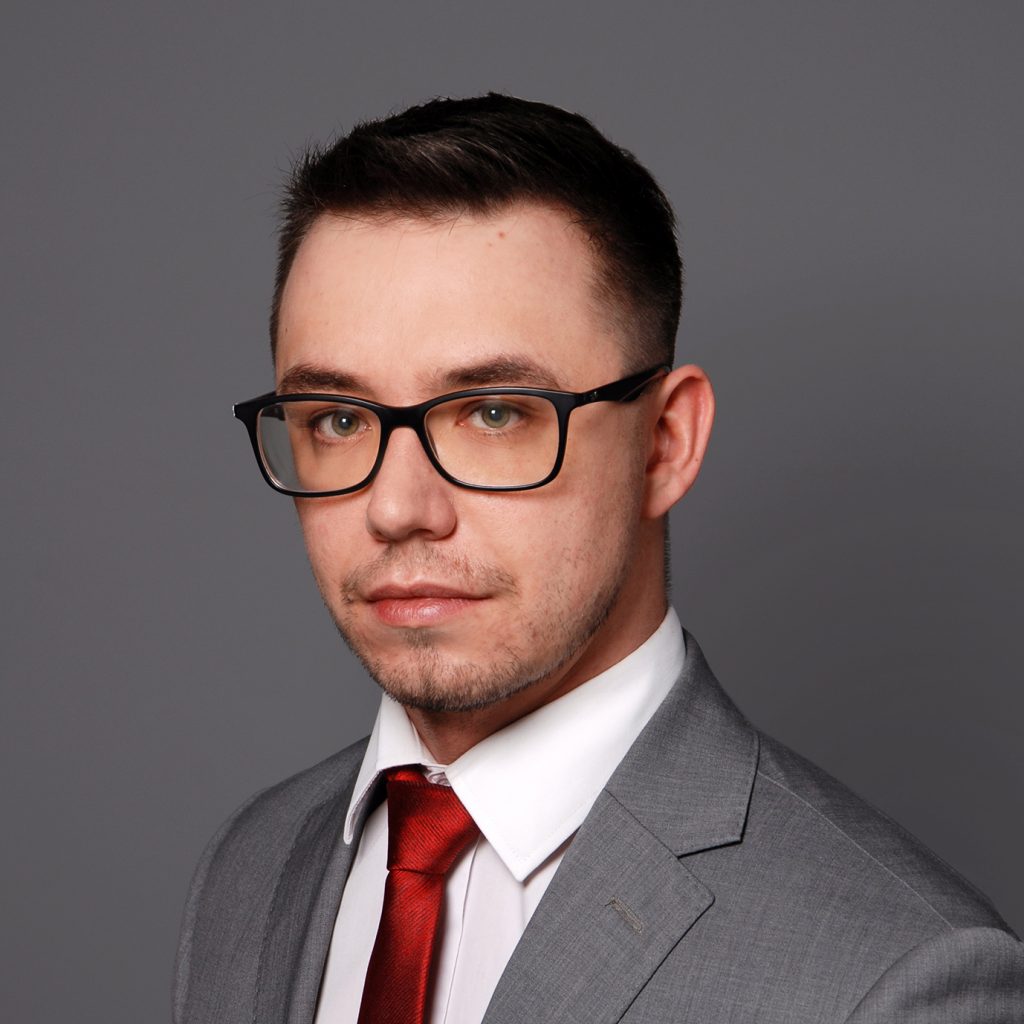 Kamil Misiak is a trainee attorney-at-law, a member of the commercial law companies team and the construction projects team. 
His specialization is commercial companies law. He services corporates by focusing primarily on the corporate's adequate organization, drafting corporate deeds, registering business entities to later represent them before the registry court. He also handles bankruptcy proceedings, restructuring and winding up proceedings as well as drafting agreements  between partners.
He also specializes in providing legal service to entities involved in an investment-construction process: investors, general contractors, subcontractors, suppliers, etc. He drafts and evaluates agreements. He also provides legal advisory to contractors at each stage of awarding the public procurement contract as well as at the stage of delivering the order.
He has gained his job experience in law firms in the Wielkopolska region, as a well as a legal specialist in  a company dealing with designing services in a widely defined construction industry.
In 2014, he completed law studies at the Adam Mickiewcz University in Poznań. He is now doing legal training to become a attorney-at-law at the Poznań Bar Association of Attorneys-at-Law.
He spends his free time actively. He is passionate about football and combat sports.
News
Kancelaria Sobczyńscy Adwokaci law firm has provided a comprehensive legal service for the residential-commercial investment "Fyrtel Wilda" – a modern townhouse located at ul. Sikorskiego in Poznań. As part of its advisory, the law firm handled the purchase of …