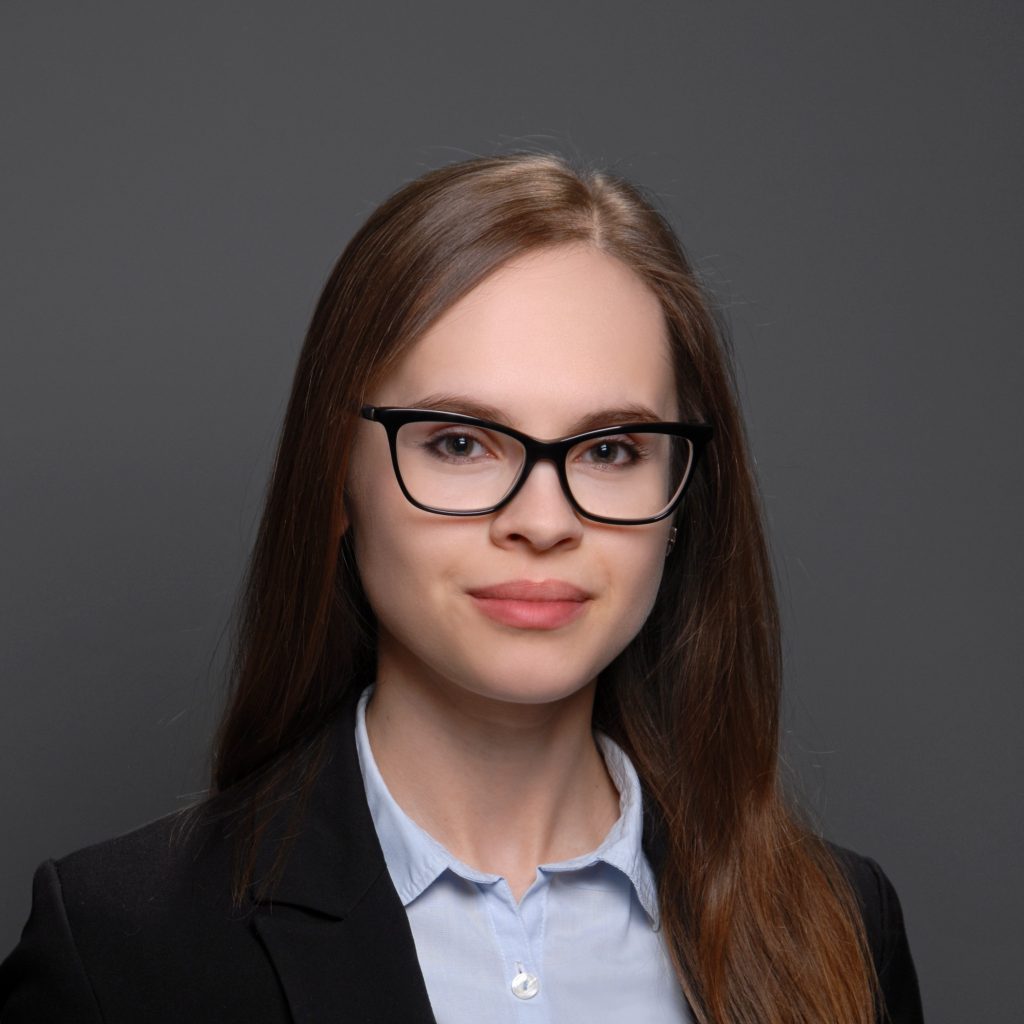 Agnieszka Raczewska is an attorney-at-law, a member of the corporate team. 
She specializes in providing support to corporate entities in matters relating to civil law, commercial law and company law, with particular emphasis on corporate advisory services, handling registration proceedings and drawing up corporate documents. She also deals with transformations, mergers, liquidation, bankruptcy, and restructuring proceedings, as well as prepares contracts and handles commercial transactions. 
She gained her professional experience in attorney-at-law offices, dealing with litigation cases, providing comprehensive support for businesses and local government units, as well as carrying out cases relating to public procurement law and EU funds.
She is a graduate of the Faculty of Law and Administration at the University of Adam Mickiewicz in Poznań. In 2021, she completed her attorney-at-law training and was entered into the list of attorneys-at-law kept by the Regional Chamber of Attorneys-at-Law in Poznań. 
She spends his free time experimenting in the kitchen, playing board games or reading books, especially fantasy books. She also loves animals as well as mountain and forest hiking, and exploring old, forgotten buildings.